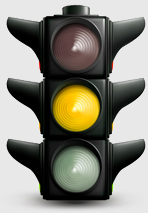 Learner's Permit
When you have passed your theory test you can now apply for your Learner's Permit. You will need this learners permit to legally drive on the road. Applications for the learner permit can be sought at NDLS
The information you need will be written on the back of your application form with a checklist.
After you have done this you will be issued with a receipt of application. Note: This is not a learner permit. You should receive your permit within 10 days.
Once you have received your learner's permit you are ready to start taking driving lessons.
Applying for your Driving Test
When applying for your Driving Test there are a few things you need to know:
You must have held your first Learner Permit for six months or more on the day of your test.
Completed all 12 EDT lessons (learner permits obtained on or after 4th of April 2011) If the learner permit is under six months, your examiner will not conduct the test, you will also lose your test fee and will have to re-apply for your test.
You must be insured to drive the vehicle in which you are driving the day of your test.
If you do not own a car, we can rent our driving school car to you on the day of your test. Once you have finished the EDT programme you should now discuss with your ADI what further instruction you need above all practice,practice,practice. Please see below for ways in which to apply:
You can apply online at www.drivingtest.ie
You can pick up the application form from your local Garda station / tax office.
The waiting time for the driving test is approximately 8 to 12 weeks depending on the area you wish to be tested. When you get your test date, be sure to book your pre-test course early, to ensure availability.
Note: there might be a cancellation and you could get a test date sooner than you expected so bear that in mind.
If you are a first time driver and need EDT lessons My Keys Driving school can help, from your first lesson behind the wheel all the way to your driving test.